The Eventful Side of Jersey
Annual Events & Festivals
Frenchtown Bastille Day
July 17th
Bastille Day is an annual event held in Frenchtown, New Jersey.
Bastille Day is the national day of France, which is celebrated on July 14th each year. In French, it is formally called la Fête nationale, "The National Celebration" and le 14 juillet.
The French National Day is the anniversary of Storming of the Bastille on 14 July 1789, a turning point of the French Revolution, as well as the Fête de la Fédération which celebrated the unity of the Frensch people on 14 July 1790. Celebrations are held throughout France.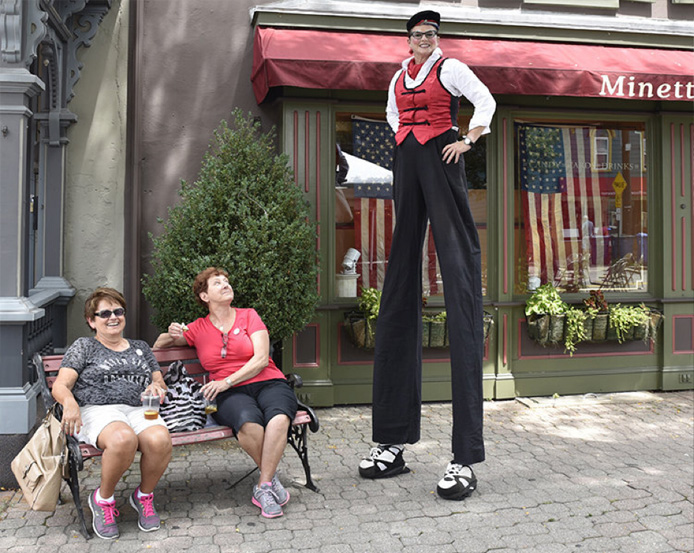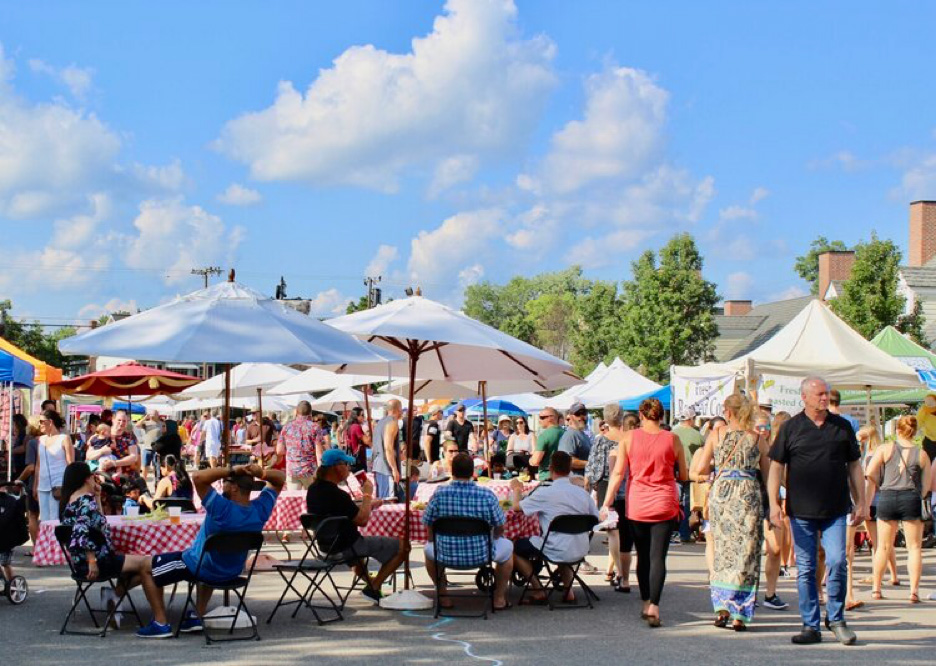 Flemington Corn, Tomato, and Beer Festival
August 13th, 12pm - 8pm
Flemington's Corn, Tomato and Beer Festival Saturday, the corn and tomato capital of the USA! The festival takes place on Stangl Road, Flemington NJ from noon-8pm. For foodie and beer-lovers, this family-friendly event will feature an expansive micro-brewery beer garden, live music, great food from local restaurants, and family entertainment.
Frenchtown RiverFest
September 4th, 11am - 7pm
A street fair celebration of life along the river! Stroll Bridge Street and Sunbeam Park for a fun filled day of live music, art, food, family friendly activities, and paper boat races with the Frenchtown Vikings, all with an ecologically and sustainability focused lens. Honor the mighty Delaware and join in festivities truly unique to Frenchtown.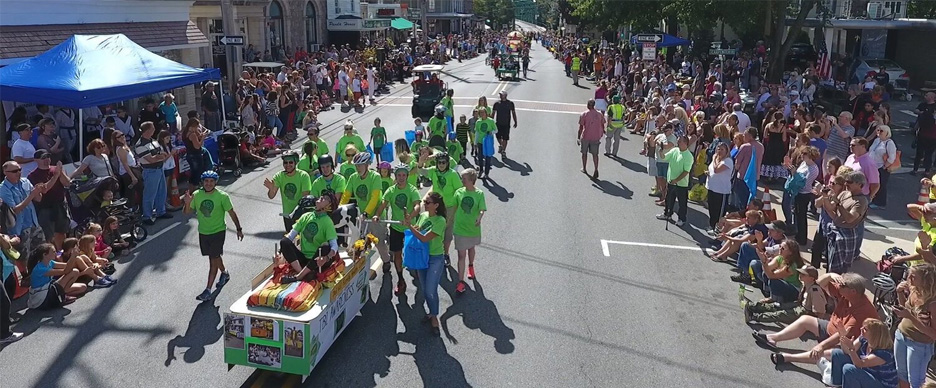 Milford ALIVE
September 24th, 12pm - 5pm
Free community celebration — art, food, crafts, and a wacky "bed race"! Come celebrate the history, culture and promise of this quaint Delaware River town in Milford, NJ.
Hunterdon Harvest Festival
First Saturday of October, 11am - 7pm
Join us for a great day on Stangl Road in Flemington celebrating Hunterdon County breweries, restaurants, businesses, and farms. Featuring live music all day, farm to festival foods, local craft beer, ice cream, and games for all ages!

Hunterdon Half Marathon
Second Sunday of October
Half Marathon, Relay and 5K!
Our Half Marathon, Half Marathon 2-Person Relay and 5K are an exciting way to spend a fall morning. With a beautiful course, great local support and an awesome finish, you'll love being a part of the small town fun!
Superhero Sprint
During our Expo and Packet Pickup event, we offer a chance for the kids to get out there and show off their speed and superhero skills! Sign up and be a part of the action. Early signups get a custom cape!
Team Challenges
Sign up your squad to take part in the MSHM Team Challenge. Extra benefits, including a registration discount, are available when you get your team together to race the half! Towns have the opportunity to participate in the Mayor's Fitness Challenge, where the winners bring home the trophy for a year, and earn some major bragging rights!
Flemington Turkey Trot
Thanksgiving morning, 9:30am - 11:30am
The CEA Turkey Trot will be celebrating its 28th anniversary this year. This annual event, located in the historic borough of Flemington, has become a holiday tradition for many families and is the largest of its kind in the state. The Turkey Trot consists of two main events: a USATF-sanctioned 5K run and a 2-mile fitness walk. Over 6,000 participants, thousands of spectators and hundreds of volunteers.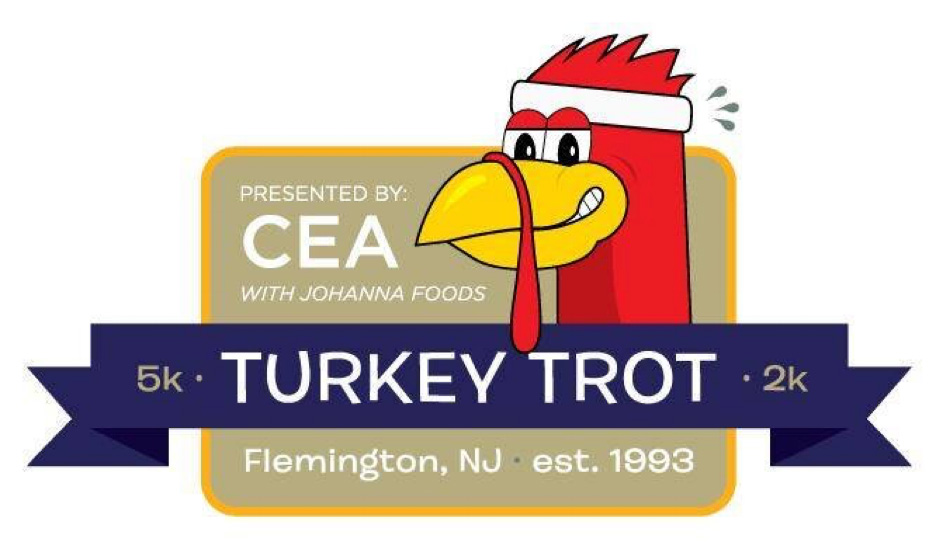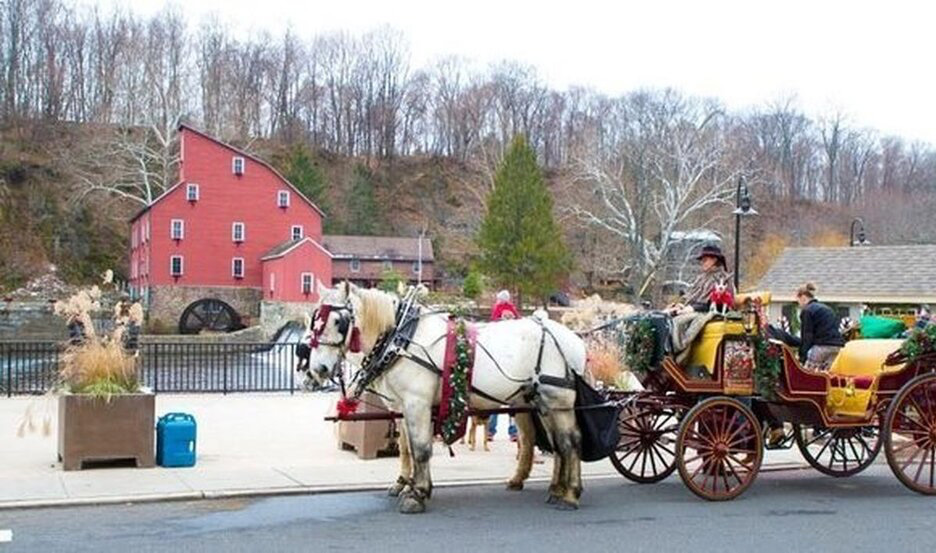 Clinton's Dickens Days
Weekend after Thanksgiving
Enjoy holiday festivities in downtown Clinton! Victorian characters, carolers, horse and carriage rides, and more!

Clinton's Christmas Parade
1st Friday in December, 7pm - 9pm
Don't miss Clinton's Annual Christmas parade on Main Street!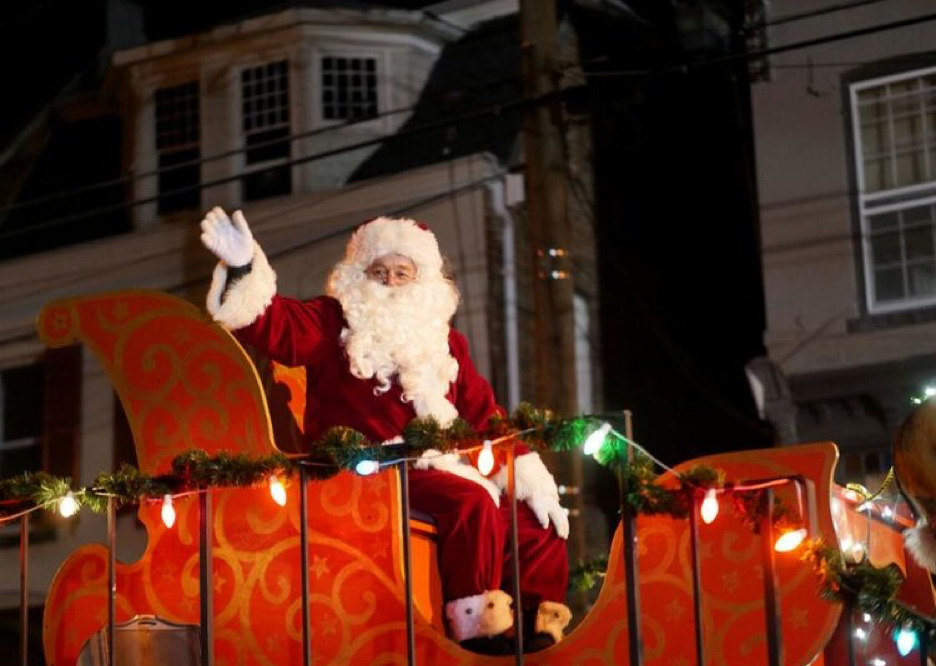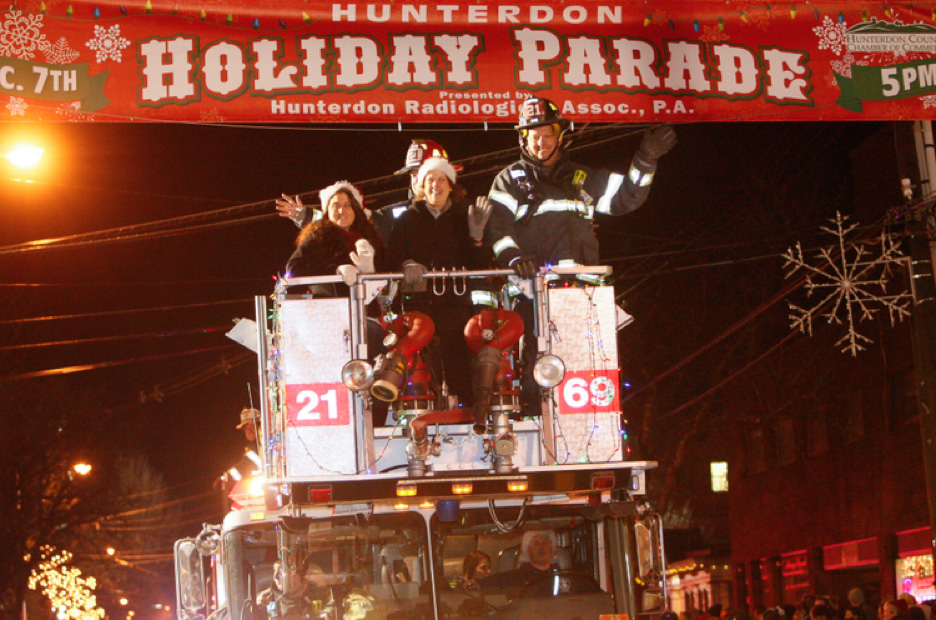 Hunterdon Holiday Parade
1st Sunday in December, 5pm - 7pm
Enjoy holiday festivities in downtown Clinton! Victorian characters, carolers, horse and carriage rides, and more!

Hunterdon County St. Patrick's Day Parade
2nd Sunday in March, 3pm

Come Celebrate St. Patrick's Day with The Friendly Sons of St. Patrick of Hunterdon County and enjoy 5 pipe & drum bands, Irish Step dancers, and much more!!! Main St, Clinton, NJ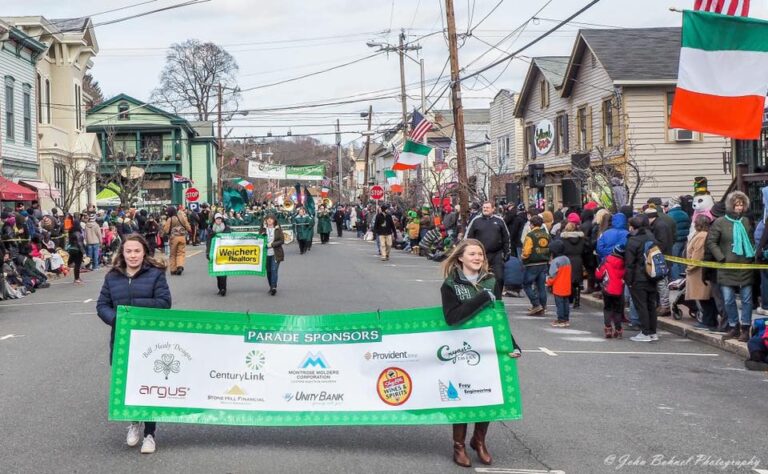 Shad Fest
4th Weekend in April
The Shad Festival has evolved from a local art show into a nationally recognized award-winning event. Shad Fest features the area's finest artists and crafters, great food and family entertainment, but the two-day extravaganza also serves as a venue for local non-profit organizations to raise necessary operating funds.